FX-55 Crawley's Ascorbic Developer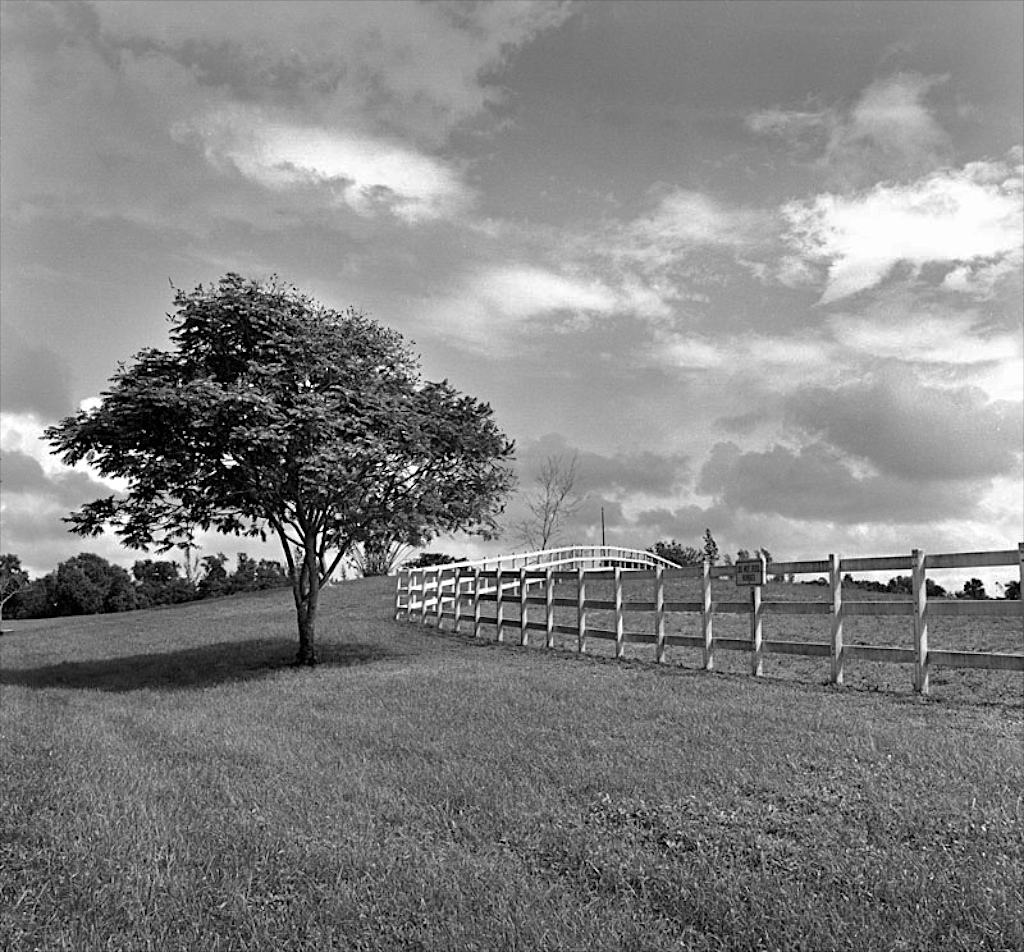 13 Sept. 2008

An unusual developer!

Part A of the developer is the usual liquid stock solution but contains no developing agents and should last pretty well indefinitely, at least for a few years.

Part B is made of the developing agents Sodium ascorbate and Phenidone in dry form.

Once the working solution has been made, Crawley says it keeps for about 36 hours.


This is a stock solution and will keep indefinitely.

Before use, dilute some the above stock 1+9 with water to make 1 Ltr. of working solution. Then add and dissolve the dry chemicals of part B below to the 1 ltr of working solution. If 1 ltr is too much for your film, you must still make the litre but just decant enough for your tank and discard or save the rest (it will keep for around 36 hours in a sealed container).
FX-55 Part A Stock
To ultimately be diluted 1+9 with water to make working solution
| | |
| --- | --- |
| Warm water | 700 ml |
| Potassium carbonate | 20g |
| Potassium bicarbonate | 1.5g |
| Sodium sulphite Anhyd. | 25g |
| Sodium metabisulphite | 12g |
| Water to make | 1 ltr |
FX-55 Part B
To be added and dissolved just before use.
| | |
| --- | --- |
| Sodium ascorbate | 1.3g |
| Phenidone | 0.1g |
Acros at 80ISO developed in FX-55 6 mins 24degC - very slightly over developed. Use 5:30 as below. Nevertheless, the clouds have been rendered very faithfully showing an element of developer compensation.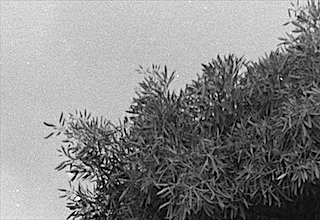 The grain from the picture above. This is a tiny section just above the tall tree. You can see the stunning detail that this combination has captured, the micro-contrast is excellent.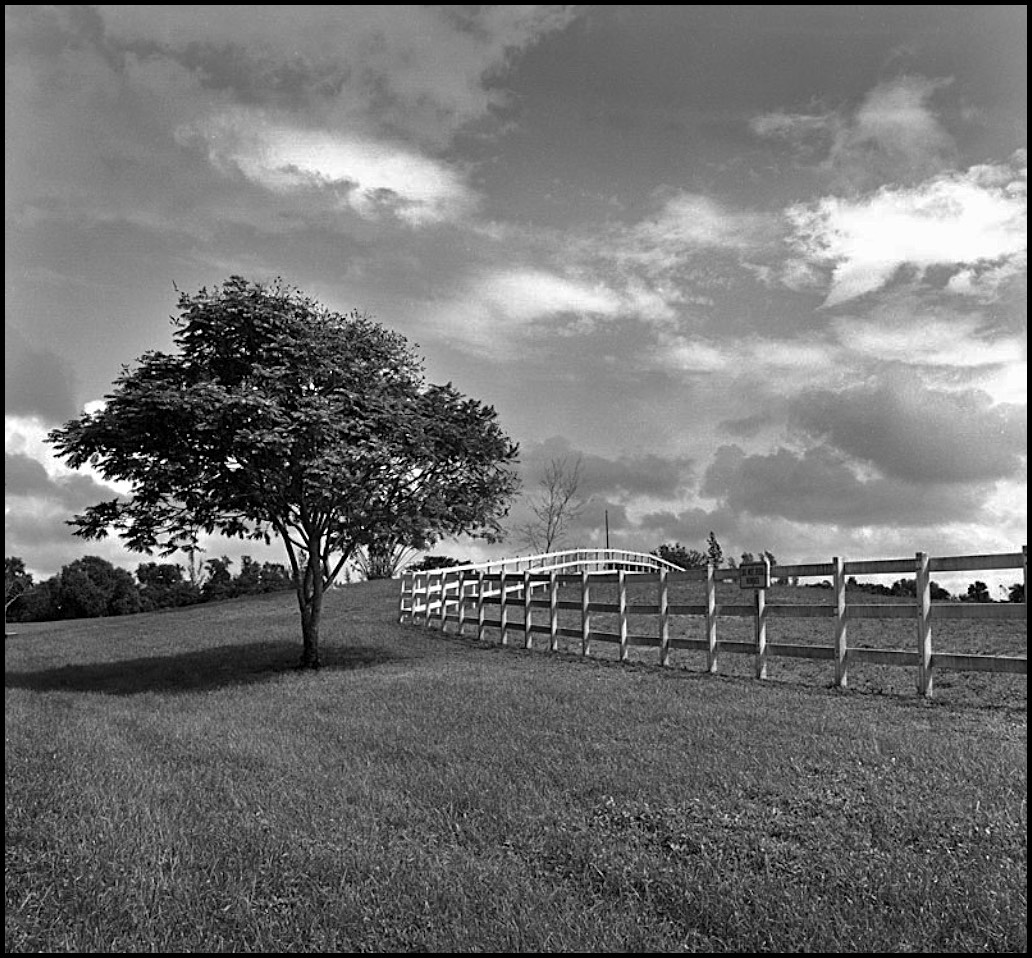 This picture shows the very clean and sharp Acros macro-contrast and lovely pictorial gradation with FX-55. You can see clearly that this film/developer combination has really held the sky beautifully (no filter used). The developer gives a speed for Acros of 80ASA. This roll was developed for 5:30 at 24degC - agitation 30 seconds followed by 10 seconds each minute.
FX-55 with Ilford IR film SFX